HATHA YOGA is an ancient discipline that explores, develops, and integrates the body,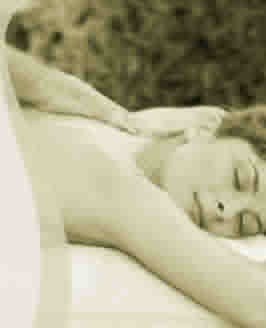 You can support the good work you are doing for yourself in yoga with massage. Both yoga and massage therapy help you maintain a healthy, fluid, strong body. The images from TV and film are usually not an accurate depiction of what massage really is. At HAYC, massage is done in the blue yoga room. You lie on a padded massage table with as little or as much clothing on as you like, covered by a sheet. The therapist massages either your entire body or focuses on an area that you identify as needing particular attention. It is your choice. Though you are unclothed, the therapist only uncovers the area being worked on (for example, the back).
When the therapist moves to a different part of your body the part just finished is covered. Here at HAYC, the goal is generally either
(1) simple relaxation or
(2) alleviation of pain/discomfort/stress in a particular area.
The therapist uses light oil, her hands, and a variety of strokes to help achieve these goals. Why should you receive a massage? What will it do for you? Through massage you can experience:
• Lower heart rate and blood pressure
• Increased blood circulation and lymph flow
• Relaxed muscles
• Improved range of motion
• Increased level of endorphins (the body's natural painkillers)
• Less anxiety and stress
• More relaxation and alertness
---
Kelly Kessler is a nationally certified and licensed massage therapist with over 10 years experience working privately and with spas in the area. She specializes in Neuromuscular therapy, deep tissue work and Reflexology using a combination of these techniques in her sessions. Her work focuses on the specific needs of her clients helping to restore balance from stress or chronic pain. She is a member of the American Massage Therapy Association.

To schedule an appointment use the massage list clipboard in the lobby or call 703-435-1571.