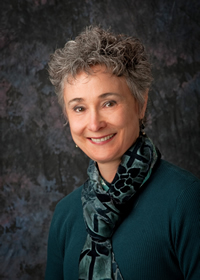 Workshop Weekend Muscle Imbalances and Back Pain: Yoga Solutions

April 1-2, 2017
Muscle imbalances can contribute to pain, injury, and chronic problems in any part of the body, and a thoughtful yoga practice can help correct these imbalances. In this workshop, we will review the anatomy of important muscle groups, and see how imbalances (strong vs. weak and tight vs. flexible) contribute to misalignments that set the stage for problems. Then we will practice yoga poses and sequences to help correct imbalances, improve alignment, and relieve pain.

This workshop will focus on the upper back, neck, and shoulders. Important muscle groups include the trapezius, pectoralis major and minor, serratus anterior, and the rotator cuff.

Julie Gudmestad, P.T., has been active in Portland, Oregon, as a yoga teacher and licensed physical therapist for over 40 years. She has integrated Western medical knowledge with yoga training into a unique teaching style, and has taught many workshops throughout the U.S., Canada, and Europe. She is a certified Iyengar yoga teacher, and is the former author of the Yoga Journal column "Anatomy of a Yogi."


-- SCHEDULE --
SATURDAY, APRIL 1

Fee

---

9:00 - 12:00 pm

2:00 - 4:00 pm



$60

$40
SUNDAY, APRIL 2

Fee

---

9:00 - 12:00 pm

2:00 - 4:00 pm

A year of yoga experience and knowledge of the basic poses is recommended. Some previous study of anatomy is helpful but not mandatory. This will not be a therapeutics class, so it is not recommended for students with an acute injury or severely limited mobility. Since each section of the workshop builds on the previous sections, registration for the full workshop is recommended.
CANCELLATION POLICY: There is a $5.00 cancellation fee per class.

REFUNDS: No refunds are given after March 25 unless your space can be filled from the waiting list.